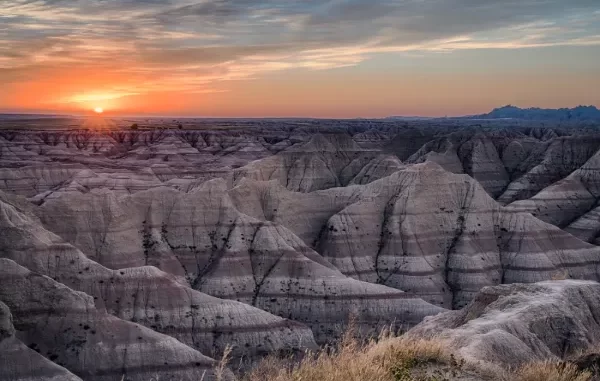 Welcome to Discover South Dakota With Kids & Teens! We are dedicated to helping parents and guardians find the best attractions and activities for their young ones in the beautiful state of South Dakota.
With its stunning natural beauty, from its wide plains and prairies to its majestic mountains, South Dakota has something for everyone. From outdoor adventures to educational activities, there is plenty for kids and teens to explore and enjoy.
We are here to help you plan the perfect family vacation in South Dakota that will create lasting memories for years to come. So come join us as we explore all the wonderful things the state has to offer! Check more similar articles on Politicser Pepperboy homepage.
Family-Friendly Attractions in South Dakota
Exploring South Dakota with kids can be a truly magical experience. From its sweeping landscapes to its abundance of outdoor activities, South Dakota is packed with family-friendly attractions that will create lasting memories for everyone.
At the iconic Mount Rushmore National Memorial, families can learn more about the history of the United States while taking in the majestic views. A stop at Crazy Horse Memorial is also a must-see, as it pays tribute to the Native American people.
Families can enjoy some of South Dakota's natural beauty by visiting the Badlands National Park, which features stunning rock formations, prairies, and wildlife. Custer State Park, meanwhile, is home to a variety of wildlife, including bison, elk, and mountain goats.
Families can also get a taste of the Wild West in Deadwood, where they can take a guided tour of the town and explore the many attractions, such as the Historic Adams House and the Adams Museum and House. For an educational experience, families can visit the Mammoth Site in Hot Springs, which is home to the largest concentration of mammoth remains in the world.
And if the kids are looking for some fun, they can head to Storybook Island in Rapid City, which features over 40 different characters from classic fairy tales and children's stories. No matter what activities you choose, South Dakota is sure to provide your family with a unique and unforgettable experience.
Cultural Enrichment in Sioux Falls
When I think of all of the wonderful cultural enrichment opportunities that are available in Sioux Falls, I can't help but feel cheerful. From the iconic sculptures that adorn the city's streets and parks, to the vibrant music, theater, and art scenes, there's something here for everyone.
The SculptureWalk is arguably the most popular attraction in Sioux Falls and it's no surprise why. Every year, a new collection of sculptures is installed, giving visitors the opportunity to experience a variety of works in one place. The outdoor art gallery features sculptures from both local and international artists, and each piece is sure to inspire and delight.
The arts and culture scene in Sioux Falls is alive and well, and there are many opportunities to experience it. The Washington Pavilion is home to the Sioux Falls Arts Council, which offers a variety of events including concerts, plays, and art exhibitions. The Sioux Empire Community Theatre provides many forms of live entertainment, from musicals to original plays.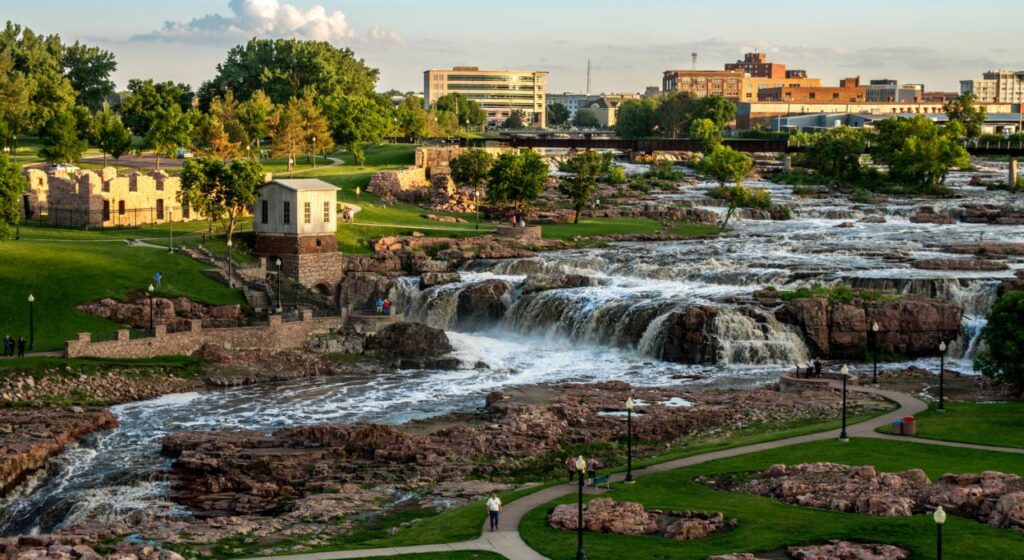 And the Sioux Falls Jazz and Blues Festival is held annually, bringing musicians from all over the world to the city. The Sioux Falls area also offers a variety of cultural festivals throughout the year, from the Sioux Indian Powwow to the Sioux Empire Fair. These events give visitors the chance to experience the unique cultural heritage of the area, as well as the vibrant arts and music scenes.
Cultural enrichment in Sioux Falls is an essential part of the city's identity, and I'm proud to be part of it. I'm thankful for all the opportunities I have to experience different cultures and enjoy the arts and music scenes here.
Dinosaurs and More at The Mammoth Site
A few weeks ago, I had the pleasure of visiting The Mammoth Site in Hot Springs, South Dakota. I was absolutely amazed by the amount of information available and the incredible collection of fossils they housed.
The Mammoth Site is dedicated to the preservation of Ice Age fossils, and it is home to the world's largest concentration of mammoth remains. Upon arriving, I was struck by the sheer size of the site – it was a massive facility! I was able to explore the exhibit hall, learning more about the fossils and the ancient creatures that once roamed the area. I was also able to go on a guided tour of the dig site where I had the chance to see firsthand the work that goes into excavating these fossils.
But the Mammoth site isn't just about mammoths. They also have a variety of other Ice Age fossils including saber-toothed cats, giant ground sloths, and even dinosaurs! It was really interesting to see the variety of fossils that were found in the area and to learn more about the animals that lived here during that time period.
I had a wonderful time visiting The Mammoth Site and I would highly recommend it to anyone who is interested in learning more about the Ice Age. The staff was incredibly knowledgeable and the exhibits were incredibly informative. It was an experience that I won't soon forget!
South Dakota Wildlife Encounters
The wildlife in South Dakota is truly spectacular. From majestic bald eagles soaring in the sky to the majestic bison roaming the plains, there's something special about encountering the wild animals in their own environment. I've been lucky enough to have some incredible wildlife encounters in South Dakota.
On one trip, I was able to approach a bison herd and get within a few feet of them. I was amazed by the size of these animals and their strength. It was an incredible experience to be so close to these magnificent creatures in their own habitat. Another amazing encounter I had while in South Dakota was with a bald eagle. I was out on a hike and came across a large nest perched atop a tall pine tree.
As I looked around, I noticed a bald eagle flying in the sky above. It was amazing to see this majestic bird in its natural habitat and I felt privileged to be able to witness it. I've also had some incredible opportunities to observe other wildlife, such as deer, elk, and wild turkeys. Even the smaller animals like rabbits, squirrels, and chipmunks have been a delight to watch in their own environment. Wildlife encounters in South Dakota are truly a special experience.
The beauty of the landscape and the abundance of wildlife make it a great place to explore and observe nature. I'm so grateful to have had the chance to experience these animals in their natural habitat and I'll never forget these incredible experiences.
Outdoor Adventures in South Dakota
Exploring South Dakota is an absolute must if you are an outdoor enthusiast! From its pristine rivers to its towering mountain peaks, this Midwestern state is a nature lover's paradise. The Black Hills offer a breathtaking landscape, with its rolling hills and majestic pine forests.
Whether you are looking for a peaceful hike or an adrenaline-pumping mountain biking adventure, the Black Hills is sure to please. With its miles of trails, it is easy to explore this natural wonder. If you are seeking a more aquatic adventure, South Dakota's rivers are the place to be. From the Missouri River to the Big Sioux River, these rivers provide endless opportunities for fishing, canoeing and kayaking.
You can also explore the many lakes and reservoirs of the state. No matter what type of outdoor adventure you are looking for, South Dakota has something for everyone. Whether it is a tranquil hike through the pine-covered hills or an exciting whitewater rafting trip down a raging river, you can find something that will fit your needs.
Exploring the great outdoors of South Dakota is an experience that I will always cherish and remember. I have been fortunate enough to experience some of the most beautiful and serene landscapes that this state has to offer. Every adventure I have had in South Dakota has been filled with new experiences and memories that will last a lifetime.
Historical Immersion at Historic Deadwood
A visit to historic Deadwood is like stepping back in time. As I wandered the streets of this iconic Wild West town, I couldn't help but feel a sense of awe and admiration for the brave and courageous souls who settled here in the late 1800s.
The atmosphere in Deadwood is truly remarkable. Everywhere I looked there were buildings that looked like they were plucked straight out of a history book. I felt like I could see the people of the past walking the same streets, living out the same stories. The town itself is filled with stories, from the infamous Wild Bill Hickok to the rise and fall of the gold mining industry.
I found myself captivated by the tales of hardship and perseverance that have been told for generations. I was also struck by the vibrancy of the town. From the lively saloons to the many shops, there was no shortage of activity.
Everywhere I looked I was surrounded by the bustle of life, both old and new. The experience of immersing myself in Deadwood's history was truly unforgettable. I felt a deep connection to the past, and a newfound appreciation for the people of this town who have worked so hard to preserve its unique culture and spirit. As I made my way back home, I couldn't help but feel a little more enriched for having experienced such a special place.
Educational Gems: Museums and Science Centers
Visiting museums and science centers can be a wonderful way to learn new things. I remember my first visit to a science center as a child. I was filled with excitement as I explored the various interactive displays and activities.
It was a chance to explore the world around me, to learn about different scientific concepts, and to expand my knowledge. I still have fond memories of that visit and I have since gone back to other museums and science centers to continue my learning journey. I especially love the hands-on activities that these places often provide.
It's a great way to get involved in the learning process and to experience the concepts being taught in a more interactive way. I think it's great that these places exist because it provides an opportunity for learning that may not be available in other places. Whether you're looking to learn more about the history of a particular subject or are curious to explore the world of science, these places can provide the environment to do so.
It's amazing to see how far we have come in terms of technology and science. Being able to visit museums and science centers gives us a glimpse into the world of science and the future of technology. It's a great way to enrich our knowledge and explore our curiosities about the world around us.
Museums and science centers can be educational gems that should be visited when possible. They provide an accessible and interactive way to learn and explore our world. I'm thankful for these places and the amazing opportunities they provide.
Native American Heritage
I have always been proud of my Native American heritage. I am grateful for the incredible history and culture that my ancestors have passed down to me. Growing up, I was surrounded by stories of great courage, perseverance, and resilience, and I strive to honor those stories in my own life.
My ancestors have shown me that no matter what challenges I might face, I can always find strength and hope in my heritage. I am reminded of the importance of being resilient and never giving up. I am also reminded of the importance of standing up for justice and protecting those who cannot protect themselves.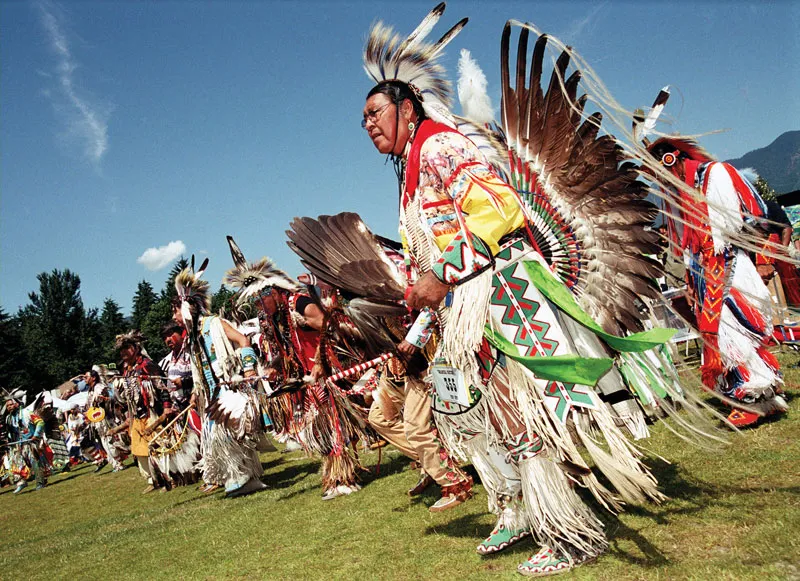 I find joy in celebrating my heritage by participating in traditional rituals and events. I enjoy gathering with my family and friends to share stories, celebrate our traditions, and keep our culture alive. I also take pride in teaching others about our history and customs. I am thankful for the strength and richness of my Native American heritage.
It has inspired me to be a better person and to live my life with purpose and courage. My ancestors have given me a powerful legacy, and I am proud to carry it forward.
Discover South Dakota with Kids & Teens is a great way to explore the state and its many attractions. From the Badlands to the Black Hills and from the Missouri River to Mount Rushmore, there are activities and sights to please every family.
From outdoor activities like camping and hiking to more cultural experiences such as visiting museums and historical sites, South Dakota has something for everyone. With a variety of places to stay, from luxury resorts to rustic cabins, the entire family can find the perfect place to make lasting memories.