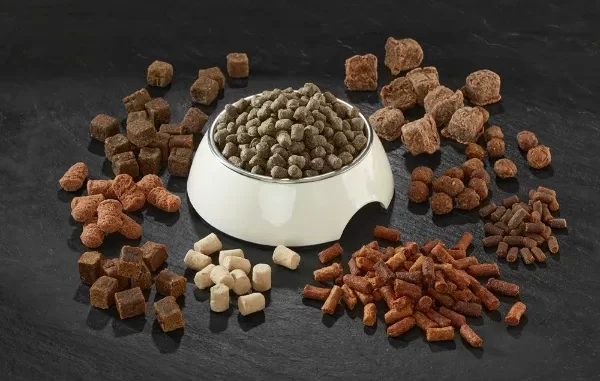 The joy, companionship, and fresh, lovely scent of a new pet are irresistible. Unfortunately, there is some duty involved with pet maintenance. And it's wise to have your house in order before they arrive.

r, as well as snacks and entertainment, for them to flourish in their new environment. Keep reading to know what to watch out for when you shop pet food & supplies for your little one.
1. Supplies of Food
No matter what the animal has been fed in the past, that is not what it needs to be consuming. You might get carried away at the pet store if you're a newbie pet owner and buy the most costly or highly recommended kind or brand of pet food.
For your new pet's smooth transition into your home, you must stock up on the same brand and variety of food it's been eating before.
Much like having access to clean water and a safe place to sleep at night, having access to nutritious food is necessary. Because you shouldn't have any trouble obtaining water, all you need to do to ease the animal's transition is stock up on at least a week's worth of food. Don't leave the snacks out!
2. Consider the Current Weather and Climatic Conditions
It is only fair to provide the finest care possible when a pet joins your family. Some pet owners lack the knowledge to provide the best care for their animals which may result in several illnesses.
When purchasing a pet product, it's important to consider regional climate and weather patterns. Items such as pet jackets, booties, and other clothing may be necessary during the colder months for your pet.
3. Check Out Some Crates
Patience and persistence are essential for new pet parents regarding house training. Crate training gives your puppy a place to go when you can't watch them and reduces the likelihood of them chewing up your carpet. Or getting into another mischief in your house while you're not there. It would be best to put your pet in a cage if you can't keep an eye on it, such as while at work or asleep.
4. Consider What Activity to do Before Buying
While shopping for pet supplies like food and toys, many have no idea what to look for. There are many factors to consider, including the size and kind of animal and how active it is. So, if your dog isn't very active and would rather lie down all day, you'll want to give it something that contains additional calories.
5. Pet Beds
It's crucial to have a bed for your pet, even if they sleep in a cage at night. The bed may be a spot for your little one to relax throughout the day. It gives them another area they can call their own when they need a break from the activity.
Also, it's important to pick a bed that can grow with your family pet and withstands chewing if you leave your pet alone with their new bed. Teething puppies may benefit from access to a sturdy throw blanket or bed and close human monitoring.
Learn More About Pet Supplies
There should always be enough food and water available for all pets. This is essential if they are to maintain their strength and health. Apart from canines, felines have specific dietary requirements. You should at least provide one tasty meal to them every day. Take time out of your day to play together and strengthen your relationship.